Beau & Lacquer opened in 2016 with a small but perfectly formed hairdressing team of just three.  Fast forward to the here and now, where a much loved, bustling salon, thrives with a team of eight amazingly talented people, where client care and providing a professional salon experience is everyones top priority.  This also includes our R&R beauty therapy suite, right next door, where clients can escape for that much needed 'me time'.
Proud to be an approved L'Oreal salon, Davina and Martine are dedicated to supporting the growth and development of the B&L award winning team. 
Hair & Beauty
Martine Cunningham
Co-Owner & Director
A born and bred Guernsey girl, I studied Psychology at the University of Sussex before returning to the island and joining the States of Guernsey Graduate Scheme. Realising that wasn't quite the right fit for me, I decided to explore my creative side and following in my family's footsteps signed up for the intensive training course at Vidal Sassoon in London. It's here, where I found my passion. 
After working alongside my sister, Davina, at Envy for 8 years we are now in business together, which has always been a long term dream of ours. Outside of the salon I enjoy being outdoors and spending time with my husband and children.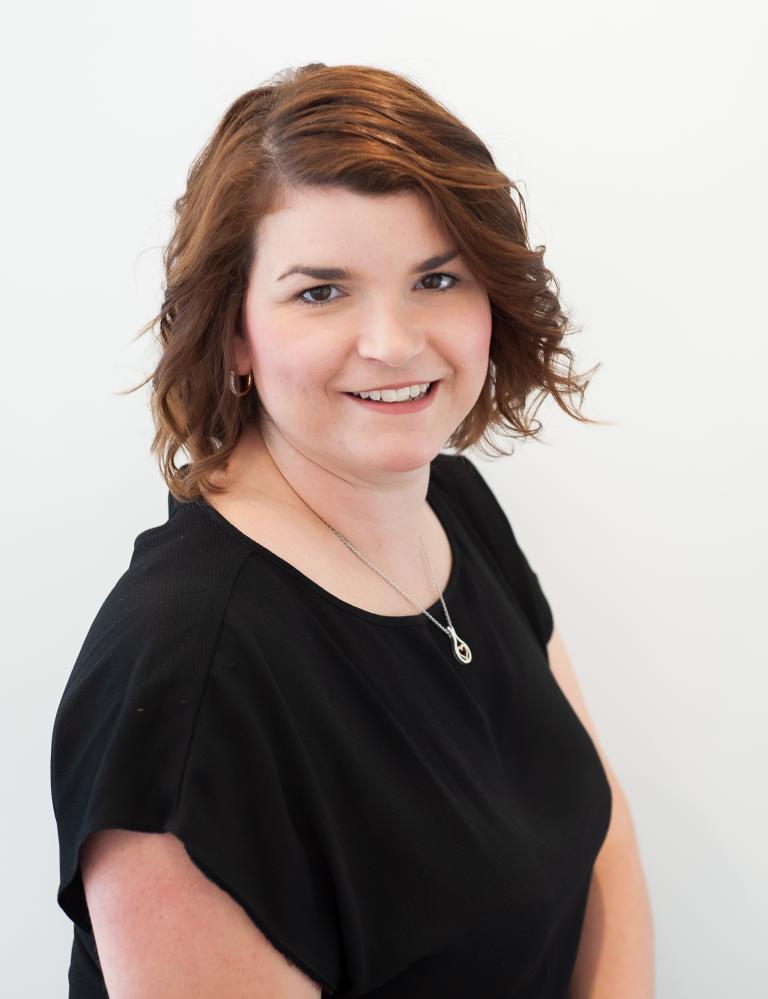 Davina Bird
Co-Owner & Director
During my three years of travel through South East Asia, New Zealand, Fiji and Australia, I found myself working as a salon receptionist at a successful salon belonging to my aunt, Renée Coppin, in Sydney. It was after this experience I decided on becoming a hairdresser and headed straight to London's Vidal Sassoon Academy. After 10 months of intense training I returned to Guernsey to work for Activhair.
Following some additional travel and work experience with Andre Quintal hairdressing, I set-up my own business - Envy Hair Studio. After 9 years, and two gorgeous kiddie-winks later, I am now in partnership with my sister, running our very own salon: Beau and Lacquer.
Chan Inder
Senior Stylist
I started my career as an apprentice at Envy, supporting other stylists with the day-to-day running of the salon whilst studying at the Guernsey College of Further Education where I gained City and Guilds' Level 3 and 3 Diplomas in hairdressing. Since qualifying, I have also undertaken L'Oreal's Colour Keys course. I'd consider myself to be a creative individual with a good eye for fashion, styling and colour.
Over the past 7 years, I've come to realise what I love the most about this job is getting to know my clients, understanding their personality and lifestyle to help build their best look. Outside of the salon I am a dedicated mum of two, who are full of character and bring so much love to my life.
Kelsey Jackson
Junior Stylist
I have an NVQ level 3 in hairdressing course from the College of Further Education. I've always had an interest in hairdressing and used to do my friends hair when I was younger. The best part of my job is working with people and helping them feel good about themselves. I also love the atmosphere of the salon, I like the social side of it and getting to know clients. I am developing my work with colour, including root tints, all over colours, highlights and balayage, alongside basic cuts, whilst I'm still training.
When I'm not at work I'm always with my friends or family. I like to go out and about and socialise, mostly to the beach and out on walks, to have a good catch-up.
Julie Le Maitre
Senior Stylist
I started off hairdressing 25 years ago as part of an apprenticeship with a local salon.  I was professionally trained in London at the Vidal Sassoon Training Academy like Davina and Martine were, and have since spent my time gaining my years of experience in Guernsey salons. 
I'd describe myself as a great allrounder, very experienced in men, women, and children's hair.  Plus, I love helping a client find the perfect colour when they are wanting a bit of a change or a freshen up. 
A bit about me; I love spending time with my family and friends, and you'll often find me boating, crocheting, gardening or painting in my spare time.
Jessica Roberts
Apprentice hair stylist
I chose to study hairdressing because I really love interacting with people and I enjoy hands on work. I'd consider myself to be creative minded and hairdressing gives me the opportunity to express and explore this side of myself.
I'm studying at the college of further education as well as being an apprentice at Beau & Lacquer. I'm really looking forward to bringing what I learn from college into Beau & Lacquer and vice versa.  Although this is new to me and it's early days, I know that I have a particular interest in learning more about colour, not only because I think that's where I'll get to be the most creative, but I know how great it can make someone feel when they have a colour update or transformation, and I'm looking forward to being part of that experience.
Outside of work I enjoy baking and I love reading.
Nicole le Page
Beauty Therapist
I had a passion for skincare from a very young age.  It began with a Saturday job in a beauty salon where I found a love for helping people make them feel good about themselves. So I went on to gain internationally recognised CIBTAC qualifications in Aesthetic treatments, numerous qualifications in face and body treatments, and now have many years' experience working within the skincare industry.  With the diverse set of skills that I have worked hard at to acquire, I have now chosen to share my time between Beau and Lacquer Beauty, and an aesthetic clinic, where I continue to develop and train my two passions: skincare and aesthetics.
I specialise in a variety of treatments but have a particular love for facials and waxing.  So if you're a lover of facials, I offer a variety of options including an express facial for time precious clients, all the way up to a seventy-minute ultimate facial with an LED phototherapy mask. And if its waxing that takes your fancy, whether you're in a regular routine for your preferred wax, or you like to treat yourself now and then before date night, I offer waxing from brows all the way down the body to full leg.